Make your own classroom materials or educational program courses
Project Gallery
Check out our photo gallery of student projects.
VIEW GALLERY>>
---
Internet Research
USEFUL INTERNET websiteS >>
HOW TO INTERNET RESEARCH >>
---
FAQs
Have a question for us. Take a look at our frequently asked questions and your question may have already been answered. If not, feel free to contact us.
VIEW OUR FAQS >>
IN ASSOCIATION WITH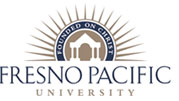 Courses4Educators.com is a web advertising link and partnership affiliate of Fresno Pacific University offering graduate-level independent study courses for professional educators.
Courses4Educators.com provides an Internet connection and a website advertising link for announcing and offering graduate-level Independent Study (Correspondence) Distance Learning courses to certified educators with semester units of graduate-level college credit with letter grades being issued through Fresno Pacific University. READ MORE >>
Make Your Own Classroom Materials or Program Projects
Certified Elementary or Secondary educators will earn 3 graduate level credits with a letter grade upon satisfactory completion of 45 hours of related coursework activities through Fresno Pacific University (WASC accredited). The focus of the coursework activities allows participants to develop their own original, customized materials and/or educational projects for curriculum or educational program enhancement. Students complete the coursework on an individual basis.
When all coursework requirements and assignments have been completed and 45 hours of related coursework activities are documented, the student will submit the completed course syllabus to the instructor for grading and processing with Fresno Pacific University. The minimum time period for completing a 3-unit semester credit course with Fresno Pacific University is three weeks from the date of registration processing.
WHAT: Graduate-Level Courses For Developing School Materials or Program Projects
WHEN: Enroll Anytime of Year, Course Time Frame: 3 Weeks Minimum – 1 Year Maximum
WHERE: Student's Choice (School, Office, Home, Library, or Location of Convenience)
COST: $450 per Three Semester Units
Teachers, Counselors, Specialists, Coaches, and Administrators may earn 3 semester units of graduate-level credit through Fresno Pacific University for successfully completing the hours of required coursework and payment of tuition for each course. The Western Association of School and Colleges accredits Fresno Pacific University. The focus of each course is to enable the student to develop original, customized materials or projects for curriculum or program enhancement. Courses may be taken for re-certification, salary advancement, and professional development. Check with appropriate school district personnel to learn whether there are restrictions regarding Independent Study.